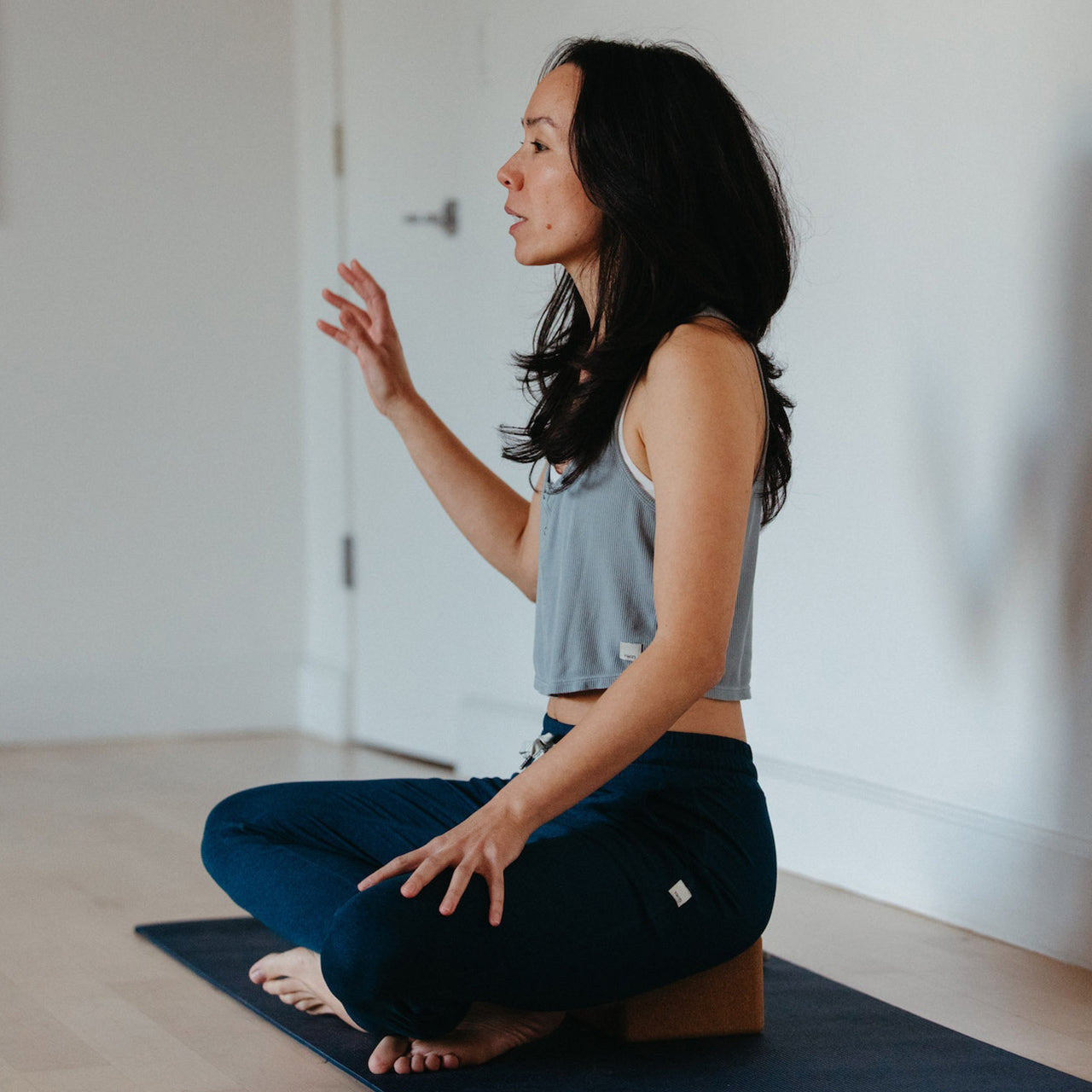 About
Danielle McCallum is a human that likes to create space for other humans to breathe, move, and connect. She has been teaching since 2017, and started Five in 2019 to increase the health of as many people as possible. She employs yoga, breathwork, meditation, and cold exposure to lift the mind, body, and soul UP. Danielle is dedicated to the art and science of these practices, and the community that is created around them. 
Yoga
Mindful movement and a focus on the architecture of the poses heightens awareness of the body, and creates a sense of alignment and ease. It helps us recognize and honor the body for its original design and purpose—as an instrument of tremendous power, creativity, and joy.
Breathwork
The best way to keep the body healthy is to exercise the breath. It develops our lung capacity, and when you breathe more fully, you're able to live more fully. Athletic breathing cleans the body out, floods it with oxygen, and increases energy. It optimizes our system, connects us to feeling, and pulls us into a flow state.
Meditation
Calms the mind, creates space, and illuminates. Sitting quietly gives us the opportunity to observe ourselves and what is obstructing us from the potential and beauty of the present moment. Opening the mind to the here and now expands our view and helps us realize the richness of our experience. 
Cold Exposure
Cold plunges improve circulation, reduce inflammation, and fully awaken us. The ice stimulates and develops our biology, our immune system, and our nervous system. It accesses and activates our innate strength and resilience; it reminds us what our bodies are truly capable of, trains us to trust, and to endure. 
Currently Danielle lives in Los Angeles, teaches public classes at Love Yoga, and private classes for individuals and corporate clients. She continues to learn as much as she teaches, and is grateful to those who have shown her the way.
Education
Bachelor of Arts in Psychology
University of Washington
200 hour Yoga Teacher Training
Sky Ting Yoga
300 hour Advanced Yoga Teacher Training
Colleen Saidman & Rodney Yee
30 hour Katonah Yoga Training
Abbie Galvin
Wim Hof Method Instructor Certification
Wim Hof
Breathwork Coach Certification
Kasper Van Der Meulen
Mindfulness Meditation Teacher Training
Tara Brach & Jack Kornfield